Item # LSD25F1N1X1000S20AN-M6
AIRTAC LOW PROFILE RAIL ASSEMBLY
LSD 25MM TOP MOUNT FLANGE L = 1000MM
$105.60 / EA
Log in to see if custom discounts apply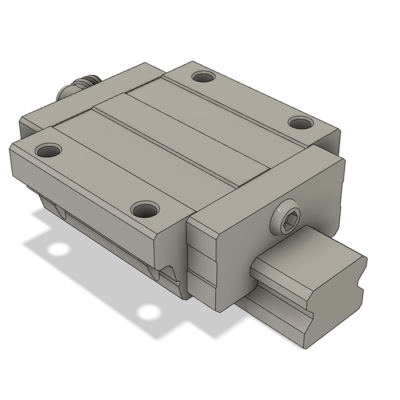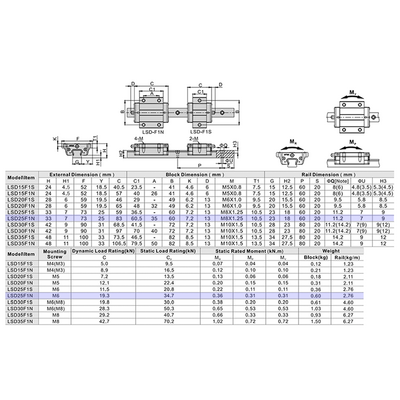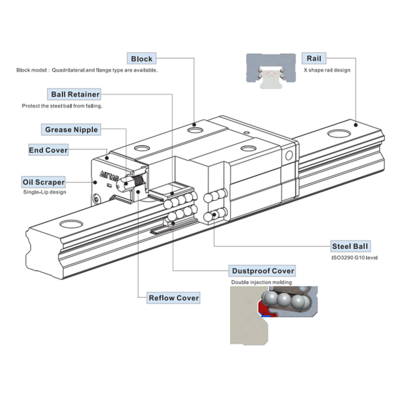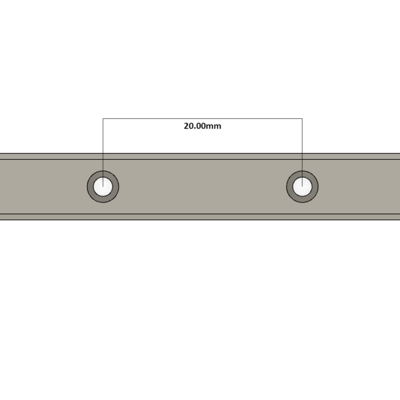 Item # LSD25F1N1X1000S20AN-M6
AIRTAC LOW PROFILE RAIL ASSEMBLY
LSD 25MM TOP MOUNT FLANGE L = 1000MM
AIRTAC LSD25 SERIES LINEAR RAIL SYSTEMS
THE LSD SERIES LINEAR RAIL SYSTEM IS LOW COST AND HIGH QUALITY. IT IS MADE TO INDUSTRY STANDARDS AND IS GOOD FOR LIGHT TO HEAVY LOADS. IF NOT IN STOCK, IT TYPICALLY HAS A 5-10 BUS DAY LEAD TIME. IF YOU NEED HELP CROSSING YOUR CURRENT LINEAR RAIL SYSTEM OR NEED HELP SELECTING A LINEAR RAIL SYSTEM, PLEASE CONTACT US.
FEATURES
LOW COST
HIGH QUALITY
HIGH ACCURACY, LINEARITY, & PARALLELISM
MADE TO PRECISE MANUFACTURING STANDARDS
CERTIFICATIONS: ISO 9001, ISO TS16949
| | |
| --- | --- |
| PITCH (P) | 60MM |
| STANDARD EDGE PITCH (S) | 20MM |
| MAX LENGTH OF RAIL FOR STANDARD EDGE | 4000MM |
| MAX LENGTH (LMAX) | 4000MM |
THE PNEUMATIC STORE IS AN AUTHORIZED, STOCKING AIRTAC RAIL DISTRIBUTOR. AIRTAC RAIL IS GREAT FOR APPLICATIONS SUCH AS:
ROBOTIC APPLICATIONS/END OR ARM TOOLING
MANUFACTURING EQUIPMENT
PACKAGING EQUIPMENT
MATERIAL HANDLING EQUIPMENT
MEDICAL EQUIPMENT
AND MORE...
Specifications
| | |
| --- | --- |
| ACCURACY | N: NORMAL |
| BLOCK TYPE | F1: FLANGE TYPE, MOUNTING FROM TOP |
| BLOCK STYLE | N: STANDARD |
| PRELOAD | A: STANDARD |
| # OF BLOCK ON RAIL | 1: 1 BLOCK |
| RAIL LENGTH | 1000MM |